Enhancing Laundry Experience in Delhi NCR
Delhi NCR, the heart of India, is now experiencing a new level of laundry services with the arrival of our brand. Our brand is dedicated to providing top-notch laundry services to the residents of specific areas in Delhi NCR. We are now offering an array of services including Wash & Fold, Wash & Iron, Premium Laundry, Dry Cleaning, and Shoe Cleaning.We understand that laundry can be a tedious task for most people, and that's why we are here to take that burden off your shoulders. With our Wash & Fold service, you can simply drop off your dirty clothes, and we'll take care of the rest. Our team of experts will wash, dry, and fold your clothes, making sure they are ready to wear when you pick them up.
For those who prefer their clothes to be ironed, we also offer a Wash & Iron service. Our team of professionals will make sure that your clothes are wrinkle-free, crisp, and ready to wear.Our Premium Laundry service is perfect for those who want their clothes to be treated with extra care. This service includes special fabric care and attention to detail, ensuring that your clothes look their best.For those delicate and expensive clothes, we have the Dry Cleaning service. Our state-of-the-art equipment and experienced staff will handle your clothes with care, ensuring that they come back looking their best.
And last but not least, our Shoe Cleaning service is perfect for those who want their shoes to look as good as new. Our team of experts will clean, polish, and protect your shoes, making sure that they look their best for a long time.We are now providing services in specific areas of Delhi NCR, including Gurgaon, Noida, Faridabad, and Ghaziabad. So, if you're in one of these areas and in need of top-notch laundry services, look no further. Contact us today and experience the best laundry services in town!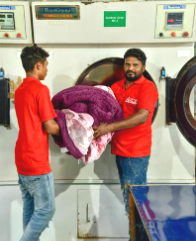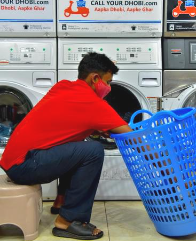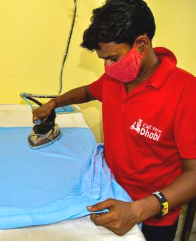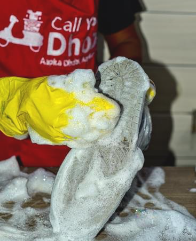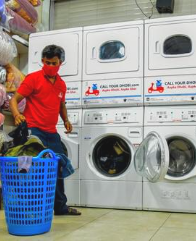 {{counts(x.id,x.count,x.type)}}
+
{{x.title}}